Our lives are punctuated by departures. Goodbyes can come slowly — an obstacle of sadness to pass through before embarking on a promising new beginning. They can be a relief, a blessing, or all of the above simultaneously. How and why we say farewell is significant, but the most important question may be, "What can we do to assure our loved ones that we still care after we leave?" Today's Staff Pick Premiere, "Ellen Is Leaving," follows a young woman's crack at a loving goodbye to her long-term boyfriend, one in which she attempts to fill the void of her impending absence by finding him another girlfriend before she even leaves. At the same time, it's a film about one woman's choice to embark on a journey she is determined to have by herself. How often do we see a female character leave a stable romantic relationship behind to pursue the unknown, a character whose decision is motivated by the pursuit of adventure and self-growth, instead of anger, spite, or apathy? Any way you look at it, Ellen is empowered in a way not often seen in film. She stands by her desire to travel the world, while building a cushion around her soon-to-be ex in order to muffle the pain of her absence. Based in Wellington, New Zealand, filmmaker Michelle Savill and writer Martha Hardy-Ward elaborated on this experience that is all-too-familiar for Kiwis in their 20s. Martha explains: "In many ways Ellen's experience is quite typical of many young New Zealanders who take off on their "OE" (overseas experience), leaving family, friends, lovers, and lives behind — desperately hoping that what awaits them on the other side of the world is worth it. There is a bittersweet quality to this time of life. There's something exciting and intoxicating about leaving your old life (and self) behind and taking off into the unknown, but this is often tinged with loss and a sense of being dislocated from where you belong."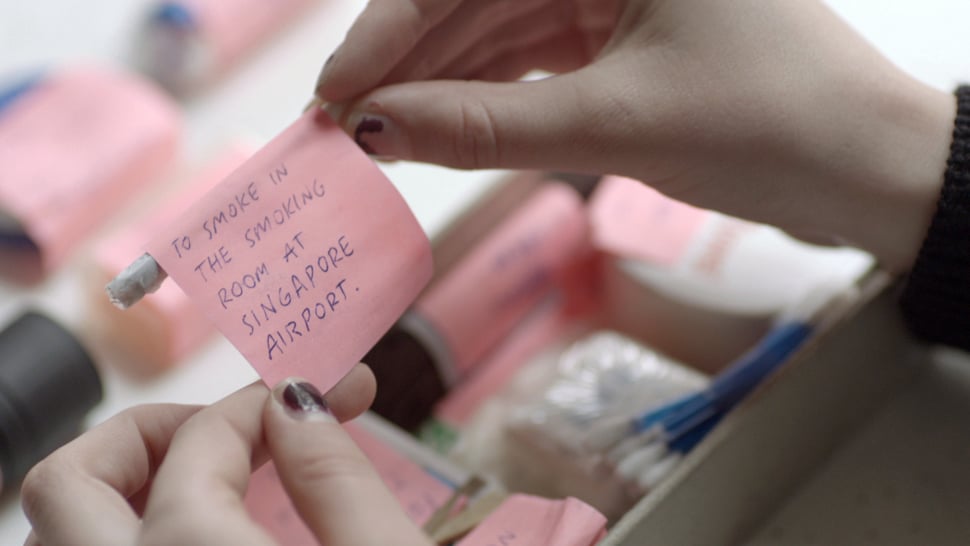 Winner of several festival awards in 2013, including the SXSW Jury Award, many ingredients perfectly come together to make "Ellen Is Leaving" an understated romantic dramedy that provides a steady stream of heart pangs. Martha Hardy-Ward's minimalist writing, incorporating nuanced moments between Ellen and her beau, Hamish, provide a feeling of intimacy, patience, understanding, and mutual respect between the two main characters that has been built up over several years of shared experiences. Martha describes, "As the script developed, Michelle and I had lots of discussions about relationships and heartbreak, and we ended up incorporating some details from her own recent breakup into the film. So, although the storyline and characters are fictional, the film is littered with real-life details that help the story feel personal." Tai Berdinner Blades (Ellen) and Jack Sergent-Shadbolt (Hamish) have a quiet chemistry that is so obvious, complimented by their wonderfully natural performances of two people who love each other enough to let the other go without a fight. "Ellen Is Leaving" is a film about saying goodbye on your own terms, and the loved ones we may need to leave behind when we confidently forge ahead on our own path. We hope you love it as much as we do!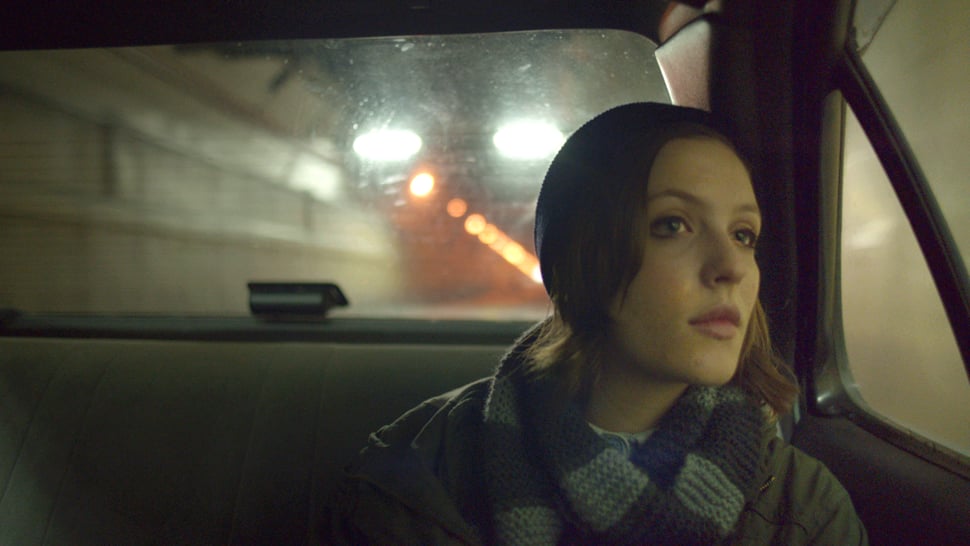 Check out more of Vimeo's Staff Pick Premieres here.
If you're interested in premiering your short film as a Staff Pick Premiere, please check out www.vimeo.com/submit for more information.